Apartments, Campuses, Guest Services & Campgrounds
A great way to keep existing tenants while attracting new ones to your property is to transform your laundry room from just a convenience to a significant amenity. Residents prefer to clean their clothes on site in lieu of a laundromat. Happy residents want a clean, safe and aesthetically pleasing laundry room equipped with reliable machines with immediate access. Intelligent control technology allows owners the ability to customize cycle options, as an up sell, maximizing revenue while providing a premium laundry experience for your tenants.
Whether you are building a new property,  adding a new laundry room or upgrading existing equipment, Century offers energy efficient washers and dryers to meet individual property needs - both top load and front load - and the highest quality customer care for you and your residents.
Century's team makes it easy with expertise in designing, installing and maintaining professional and efficient laundry rooms for multi-family, hotels, colleges, and local businesses.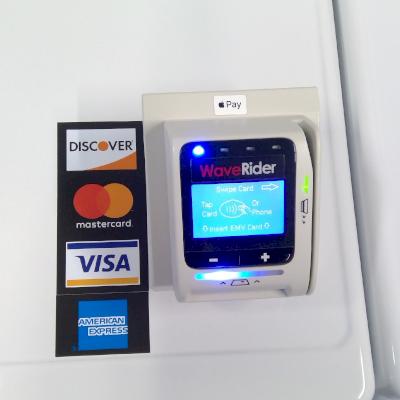 Cashless Payment Systems
Like vending machines and arcade games where coin/cash payment is becoming more obsolete, the cashless payment trend is quickly spreading into multi-housing facilities. Plastic and mobile apps continue to become the preferred method of payment and debit cards continue to replace cash for small ticket items.
Cashless payment systems are increasingly being employed on multi-housing machines and for good reason. It saves time and offers and greater auditing capabilities for property owners and managers to manage their laundry room, and obtain freedom. For residents, it enhances the laundry room experience offering convenience over using quarters as we move toward more of a cashless society. Cashless systems are also becoming compatible with Federal Assistance programs.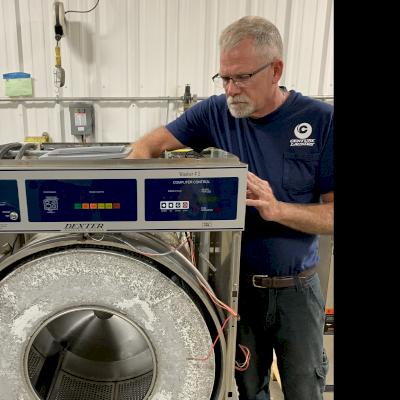 Customer Service
Customer Service is core to our business and where we thrive. As an employee owned regional commercial laundry provider, we believe every customer should be serviced in line with Century Laundry's core values. We believe in the old fashioned "face-to-face" approach to building relationships and going the extra mile.
As employee owners our full-time factory trained technicians quickly identify and solve problems, and are prepared to be dispatched to repair your equipment, minimizing downtime and increasing profitability.  Century Laundry service vehicles are clearly identified and fully stocked with parts to respond quickly and professionally. Century customers rate our level of performance as consistently outstanding.
Equipment Lease and Rental Programs
Century Laundry offers two flexible Multi Housing programs from which to choose from to meet your individual business objectives and tenant needs.
Equipment Lease: Revenue Sharing plan is our most popular. Century is responsible for the installation of washers, dryers and cashless payment systems, as well as, the repair and maintenance, at no additional cost to you. As well as maintenance we handle collections and share the revenues with you. We are responsible for full customer service support for as long as you have our machines installed. Our program includes periodic laundry room inspections.
Equipment Rental: You rent washers, dryers and cashless payment systems from us. Century installs the equipment and charges you a monthly rental fee. You keep 100% of collections. Century is responsible for service repairs and replacement parts.
Washers and Dryers
Century Laundry provides name brand equipment you and your residents can trust including ENERGY STAR and ADA compliant washers and dryers
Dexter®Maytag, LG, Continental Econ-O-Wash, brand equipment are top rated, built to deliver reliability, energy efficiency and long-lasting performance. Our machines maximize profitability and can be installed as a single unit or stack configuration and well as with coin slide, coin drops or cashless payment  systems.
Maytag Single Unit
Maytag MHN33 Front Load Washer
Dexter & Maytag Stack Washers & Dryers
Dexter Stack Washer/Dryer Guide
Maytag Stack Washer/Dryer Product Guide
Continental Econ-O-Wash
Collections
Century Laundry maintains the highest degree of accountability and security for your property that safeguards every coin from the time one is inserted into one of our washers or dryers until the time you deposit your commission check in the bank. Each commission check features an accounting of gross collection per building per pay period and commissions paid. Refund checks to laundry room customers are always sent out in a timely manner. A cashless system provides more detailed reporting.
Energy Savings
High-efficiency ENERGY STAR® certified washers and dryers, could potentially generate up to thousands of dollars in water, gas, and electric cost savings over the term of the contract.
Washers with high-speed extraction increase spin speed, reducing dry time by as much as 25%
Washers that are front loading, in many instances, use 50% less water than regular top load machines.