Laundry Ownership is a Great Business Opportunity!
Be a part of a $5 billion dollar recession resistant industry. At Century Laundry, we have helped hundreds of investors achieve their dreams of owning and operating a successful vended laundromat. Whether or not you're a seasoned investor or a new one, Century Laundry will get you started by helping you define your business goals and provide a clear vision in a new era in commercial vended laundry. Every investment has its advantages and disadvantages and owning a vended laundry is no different.
Century Laundry is proud to offer you leading-edge Dexter Vended Washers and Dryers for their durability and reliability, user friendly features, operational efficiencies, and the ability to maximize profit opportunities. Dexter washers and dryers are engineered with a quality over cost mindset, using better ingredients with a better design, and giving customers a peace of mind with Dexter's lifetime technical support and unmatched warranty protection.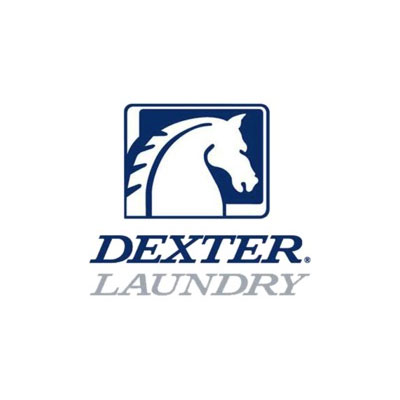 You get the most out of your gas, water and electricity when Dexter equipment is used to wash and dry a load of laundry. Dexter "EXPRESS" washers spin at higher speeds (200 G-force), extracting up to 25% more water, reducing dryer cycle times by about 10 minutes using less natural gas. Customer throughput is vastly improved. Our customers that are equipped with Express washers and dryers actively promote, "Wash and dry in 1 hour" to their target audience.
Dexter Express dryers dry faster using industrial radial air flow and a large metal fan that doesn't collect lint, delivering 20% greater CFM. The cabinet is fully welded and painted inside and out. Express dryers are compatible with coins, loyalty cards or apps.
Owners choose Dexter Express machines equipped with Dexter's "DexterLive"networking system to save time and make their lives better!
Real Time Accounting and Management – track revenue anytime and anywhere
Remote Machine Access – free start, reboot, remove from service, no more long drives to store
Alerts and Notifications – see fault codes and receive email alerts, less downtime
DexterLive enables you to live the life you want to, not the life you have to!
Experience has shown that laundry customers will pass a competitor laundry for the opportunity to use Dexter EXPRESS washers and dryers given the option flexibility, faster turnaround, and enhanced modern retail experience. A fully equipped Dexter Express, DexterLive and Dexter Pay store is definitely an advantage!
Dexter is excited to build on the power of DexterLive with the introduction of DexterPay!
This new secure mobile payment app is making laundry easy!!!
Industry Facts
With a unique combination of stability, flexibility, and profitability, vended laundry investments are in a class all by themselves. Clean clothes, like food and shelter, are a basic necessity of life. Because of this basic need, vended laundry businesses are often buffered from economic variations which is why many industry experts refer to laundry business as being "recession resistant."
Research data obtained from the National Coin Laundry Association provides industry data to give entrepreneurs confidence with investing in a vended laundry.  
There are about 29,500 vended laundries in the United States generating nearly $5 billion in annual gross revenue. The expansion of rental housing is increasing customer base.
A record of stable earnings for nearly 70-years as vended laundries provide a basic health service for millions of Americans
Long term investment value with ROI averaging 25% to 35%. Vended laundries typically sell for a multiple of net earnings between 3 and 5 times net cash flow (depending on valuation factors)
Nominal labor is needed as one attendant can maintain store cleanliness, help laundry customers, and operate a wash/dry/fold service – some stores even operate unattended
Almost no inventory or inventory shrinkage, spoilage or theft
Many operators can manage their laundries part time
No accounts receivable (customer must pay before using the service)
Operators are scaling into multiple locations either by acquiring and refurbishing or build new stores
Consulting Services
As your full-service distributor partner, Century Laundry's goal is to help you succeed. With nearly 60 years of vended laundry experience, we offer key fundamentals for you to research and to assist you in making an informed investment decision. Learn more about our Consulting Services.
Century Laundry is your trusted partner. We will deal with you honestly and with integrity and treat your investment as if it was our own. We seek to understand your personal and business goals while working with you through all phases from investment planning to ongoing support.
Laundry Investment Planning

Demographic analysis and feasibility
Recommend the right products and the right mix to coincide with your business objectives, size of investment, while meeting the targeted area laundry needs
Financing programs through Dexter Financial Services
Provide a Vended Laundry Proforma and floor plan design

Laundry Build Out

Utility schedule commensurate with machine specifications
Provide oversight during the construction process and work with general contractor
Procure equipment from manufacturers and coordinate deliveries
Install equipment, payment and/or store management systems by experienced Century Laundry personnel readied for final utility connections
Provide equipment start-up with training including preventive maintenance procedures
Support

Complimentary TELEPHONE technical support
Comprehensive parts inventory (every part for your Dexter washers and dryers in stock)
All Dexter parts ship same day
Fleet of fully stocked service vehicles to meet on site service needs
Dexter is the only company that offers a 10/5/3 year warranty!
100% Lifetime Technical Support
Century Laundry and Dexter provides complimentary technical support, available during regular business hours, for the life of Dexter products.
10-year Limited Parts Warranty
Dexter brand washers have a 10-year warranty on the frame, tub, cylinder, shaft, seals, bearings and bearing housing.
5-year Limited Parts Warranty
Dexter brand dryers have a five-year warranty on the trunnion, bearings and bearing housing.
3-year Limited Parts Warranty
Dexter brand washers and dryers have a three-year warranty on all parts not listed under the five or 10-year limited warranty.