When your business depends on laundry, you can depend on Century Laundry Distributing. Century provides you with solutions to process your laundry faster and more efficiently by employing state-of-the-art commercial and industrial laundry equipment.
Century understands the moving parts of an on-premise laundry and can assist you in evaluating all aspects of linen management including: linen handling, wash processing, quality control, infection control, cost control and safety, with an optimal equipment mix customized to your facility. Our goal is to help you achieve peak performance and efficiency to maximize your long-term cost savings and return on your investment.
Century experts start by listening to your operations needs. Then we develop a laundry room assessment that evaluates your current operations, production, labor objectives, room design and utilities. We then will recommend the equipment that fits the space and production requirements.  We strive to maximize space utilization, optimize work flow, prioritize safety, and decrease operating costs.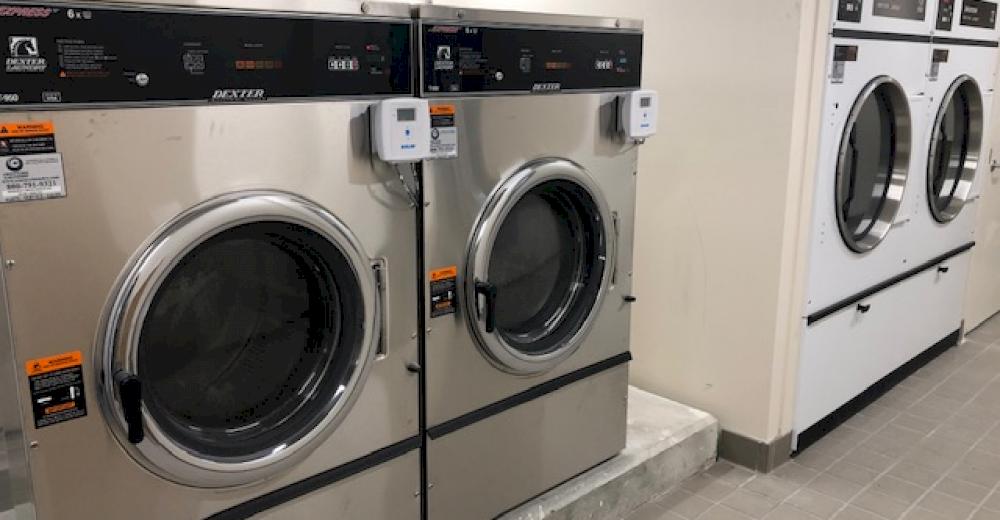 Century has nearly 60 years of experience installing thousands of on-premise laundries in:
Healthcare
Hospitality (Hotels and Resorts)
Emergency Services (Fire Departments)
Sports & Athletics
Hospitals
Correctional Facilities
Industrial
Animal Health
Car Washes
We represent many high quality manufacturers, including the very reliable Dexter Washers and Dryers that meet the high demands of on-premise laundries.
Dexter washers with 6-cycle flexible microprocessor controls are suitable, simple and reliable for most OPL applications providing optimum cleaning and drying of linen. Washers may be ordered with 100 G-force extraction or EXPRESS version at 200 G-force.
Dexter O-Series Washers and Dryers deliver total control. They utilize advanced technologies for maximum efficiency and throughput by utilizing fully programmable (up to 100 formulas and 20 programs) controls that offer detailed reporting to effectively manage your laundry room.
Dexter O-Series Washers come standard with 200 G-force extraction which removes more moisture, reducing dry time and increasing throughput.
Dexter O-Series Dryers provide added operating efficiencies to make your linen look better and last longer with moisture detection and fire mitigation technologies.
Skilled laundry managers measure everything including utility costs, labor efficiency, and linen life cycle. The dryer plays a critical role in the efficiency of a laundry operation as unnecessary time spent in the dryer impacts all the above. Over drying is wasteful in: utilities, labor, damaged linens and reduced throughput.
Dexter's PATENTED wireless sensing technology monitors the moisture content in the load and automatically stops when a desired level of dryness is reached, providing multiple benefits: better linen care and life, as well as, utility and labor savings. The added cost of employing MDS will pay for itself in less than 1-year in normal laundry applications. 
Dexter O-Series Dryers also provide additional  safety for your property with fire mitigation technologies.
Dexter O-series dryers installed with "Fire Response System" (FRS) provides an additional layer of safety and security from fire risk (usually due to spontaneous combustion). FRS continually monitors the temperature inside the dryer drum, both during the cycle and well after it is complete. If an unexpected rise in temperature occurs,  FRS activates to control a fire. An alarm immediately sounds on the dryer and a remote signal may be sent alerting staff. Water spray and dowse capabilities are available for added levels of safety and security.
Consulting services
As your full-service distributor partner, Century's goal is to help you succeed. With nearly 60 years of On-Premise laundry experience, we offer expertise to help you maintain the most consistent, efficient and cost effective laundry operation possible. Learn more about our Consulting Services.
** Ask us about ourComprehensive Care Program if you would prefer having a fixed total monthly operating cost for your laundry.