Century Laundry has installed hundreds of washers and dryers in Fire Houses. A Century Laundry and Dexter Laundry equipment partnership ensures your gear gets clean and maintains its protective integrity.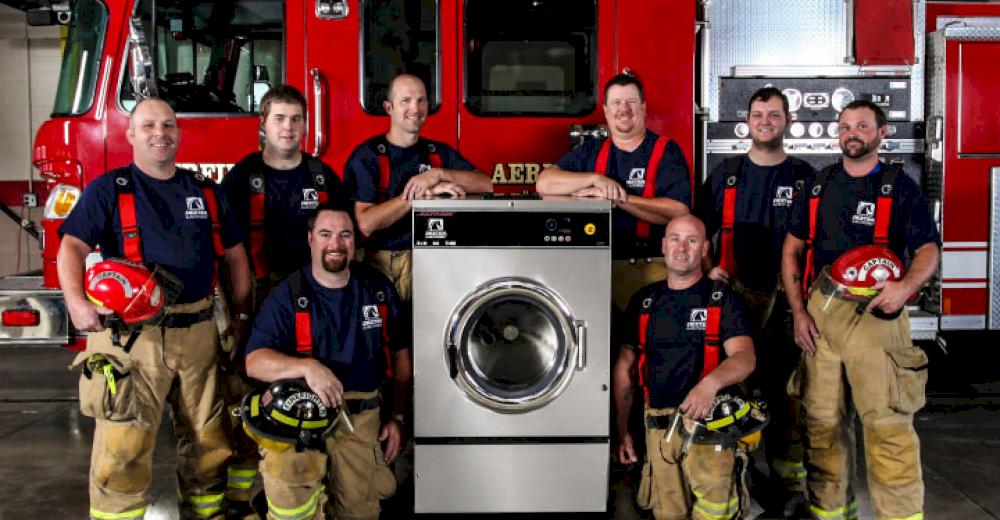 A CLEAN YOU CAN TRUST
Dexter Washers and Dryers give fire houses peace of mind knowing the wash formulas used ensure that cleaning has no negative impact on the fire-retardant qualities of Nomex® and other coatings, keeping crews safe, without compromising cleaning performance.
DEXTER washers and dryers are NFPA 1851 Compliant for cleaning fire turnout gear
Programmable Wash Formulas: maintain NFPA compliance with lower extract speeds for turnout gear. Adaptable for janitorial, bedding, towels, and other personals.
Low Heat Dryer Capability: Dryers can be programmed for low or no heat ensuring specialized gear is dried properly.
 Dexter Laundry takes firehouse safety very seriously. Dexter employs local volenteer firefighters as engineers, welders and technicians in their plant with a strong commitment of providing excellent craftsmanship with every machine manufactured.
Dexter washers are built tough with each washer model designed to withstand Dexter's extreme 1,000 hour test (running at maximum extract with an extreme out-of-balance load).
As your full-service distributor partner, Century's goal is to help you succeed. With nearly 60 years of On-Premise laundry experience, we offer expertise to help you maintain the most consistent, efficient and cost effective laundry operation possible. Learn more about our Consulting Services.
** Ask us about ourComprehensive Care Program if you would prefer having a fixed total monthly operating cost for your laundry.